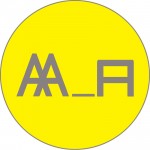 Rethinking Patterns : Moving towards Heterogenic Structure
The AA_Aarhus Visiting School was taking place in what UNESCO has dubbed the International Year of Light, raising global awareness on the importance of light and light-based technologies. As a part of this global initiative, the AA_Aarhus Visiting School investigated the use of light in design and how it can be controlled and modulated through physical patterns using computational techniques.
The AA_Aarhus Visiting School is a three-year research agenda seeking to investigate the implications of computational tools in design and fabrication under different scales of architecture. The Aarhus School of Architecture will host a 10 day workshop in collaboration with the Architectural Association of London. The workshops focus was on novel computational tools coupled with fabrication techniques that investigate designs particular to the ecology of Denmark.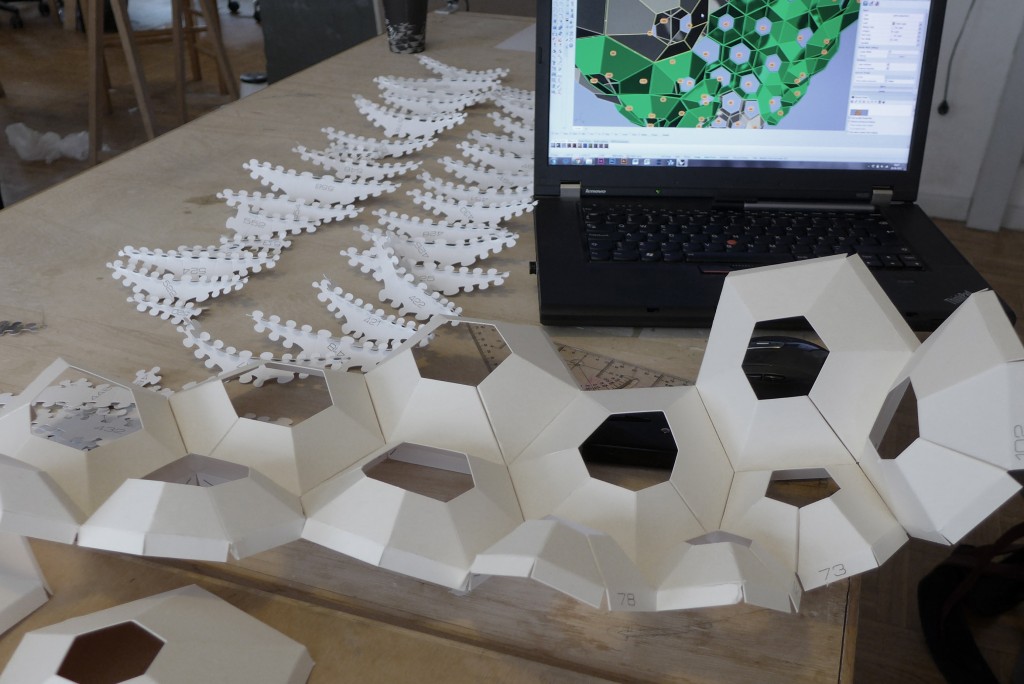 3D modelling in Rhino & Grasshopper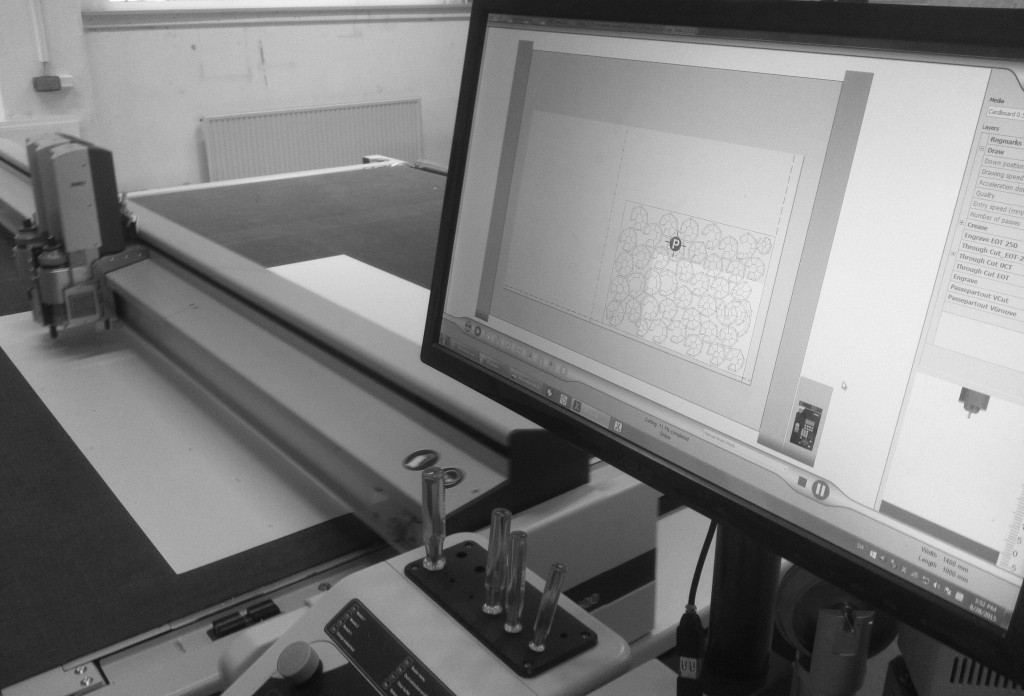 Digital Fabrication on Knife-cutter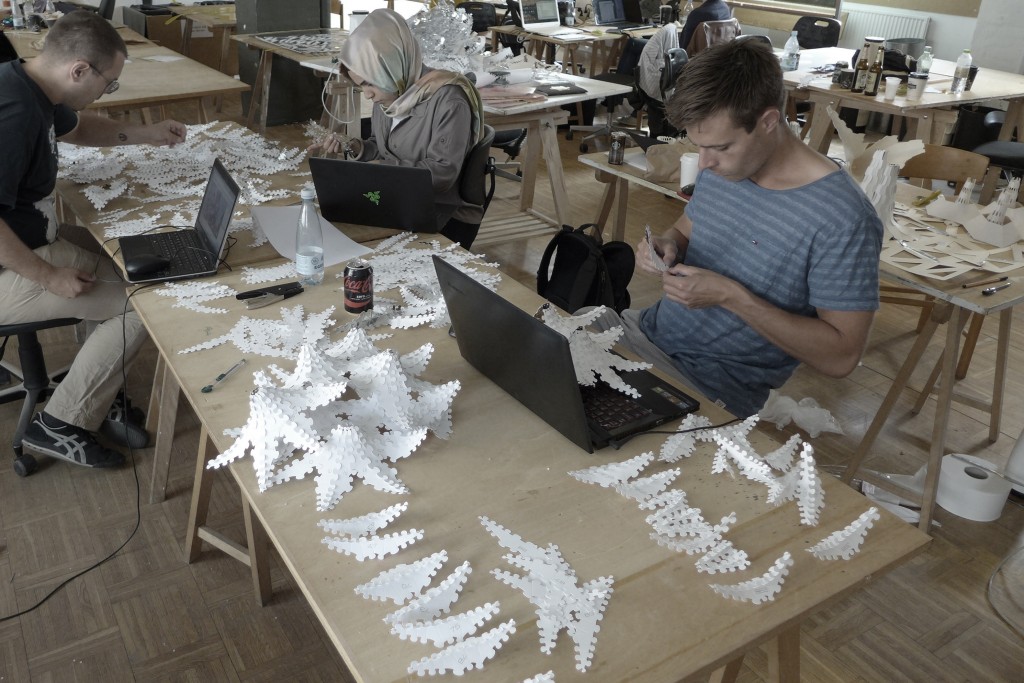 Model making 142 pieces and 980 pieces 3D puzzel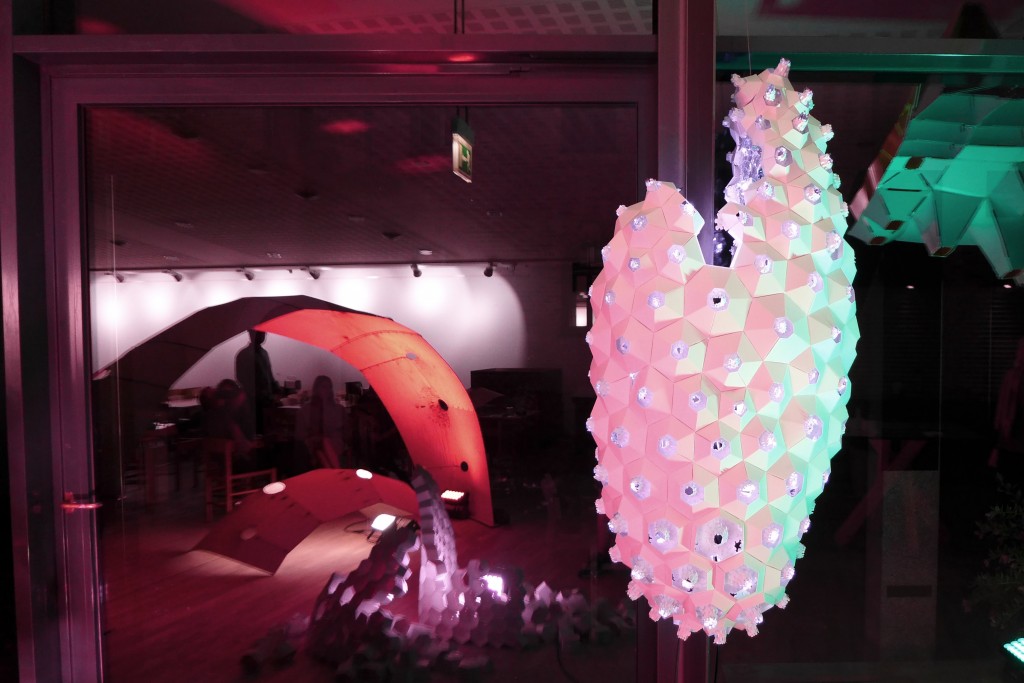 Final model – Light installation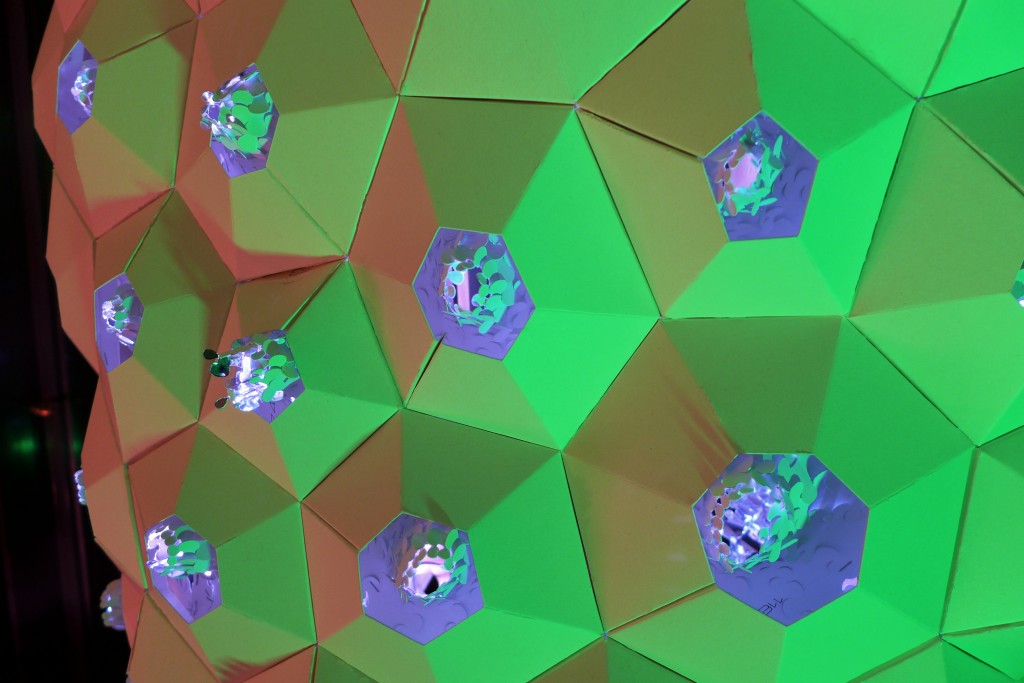 Final model – close up- Light installation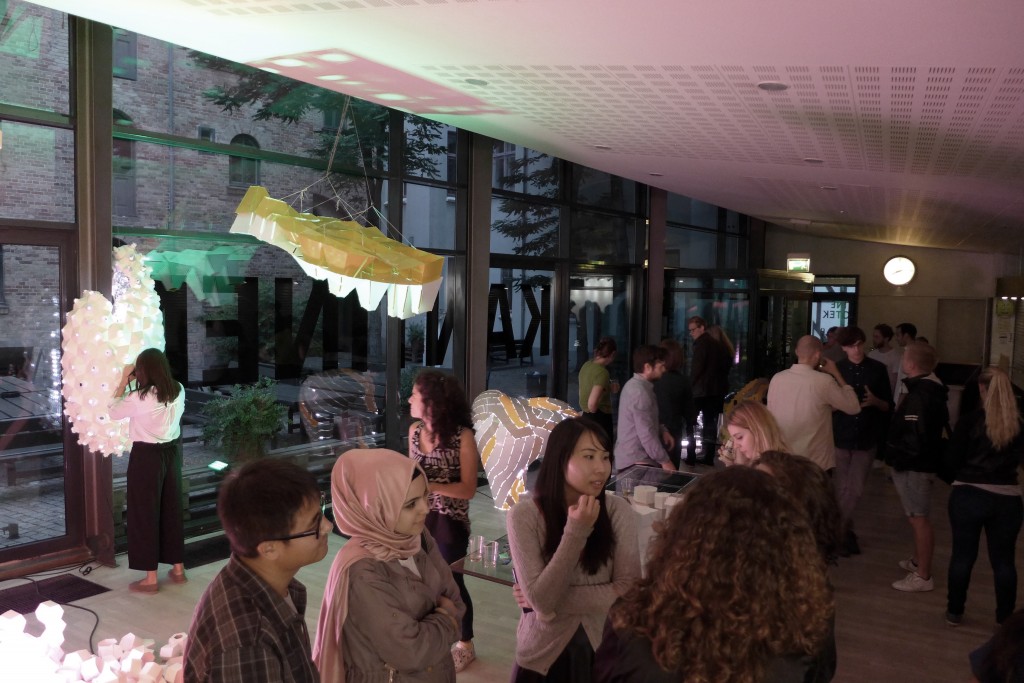 Exhibition
Team: Claudia Carbone, Joel Letkemann, Zeynep Danacioglu, Morten Bilde, Steffen Impgaard