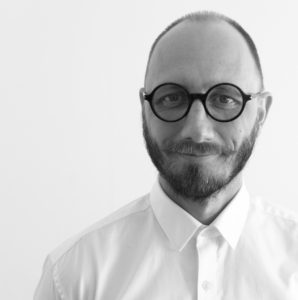 I am architect based in Aarhus. I hold a Master of Arts in Architecture from the Aarhus School of Architecture in Denmark.
My project ranges from consultancy to smaller design improvement to a complete refresh. My work spans within fields of residential, single family housing, recreational home, landscape objects to channel ideas into architecture experiences.
I have more that 10 years of experience designing awardwinning architecture. My execution is simple and intelligent and ready for scale.
I am driven by heart and I work with people that are based on the same formular. 
I always try to approach a new project with an open mind. Architecture is always a dialogue. With that said, I naturally have my preferences. Looking through my portfolio will make it clear that I gravitate towards Nordic Design and love natural materials, such as wood and stone.
For me, architecture is about eliminating excess and focusing on essential forms. It is about attention to details and carefully selecting the right materials. I want to create serene spaces that are
soft and emotional, but also naturally affords human interaction.
Steffen Impgaard
MA in Architecture – Cand.Arch
tel +45  2812 9787
email: steffen@impgaard.com
CV
Architect
Sølvsten Arkitektur
Dec 2020 – Present

 Architect
Baks Arkitekter
Nov 2016 – Nov 2020
Architect
Friis & Moltke
May 2016 – Sep 2016

Architect
Impgaard Architecture
Jul 2015 – May 2016
Architect
Møller & Grønborg
Oct 2014 – Jan 2015

Freelance Architect
Flexcover
Jan 2014 – Sep 2014
Architect
AART architects
Jan 2014 – Apr 2014

Architect

CF Møller Architects
May 2013 – Jul 2013

Architect
Friis & Moltke
Jun 2011 – Apr 2012
Architect
Wienberg Architects
Apr 2011 – Jun 2011
Architect
OOOJA
Mar 2011 – May 2011

Architect
DSB Kort & Godt A/S
May 2008 – Dec 2010

Intern
Dan Pearlman – Berlin
Sep 2008 – Jan 2009


Intern
AART architects
Aug 2007 – Jan 2008

Aarhus School of Architecture
2004 – 2010